Container and Freight towing with the experts
In the towing world at Towing Truck, even big is not big enough. Our trucks can carry it all. When you think of big haul loads like shipping containers and freight containers, you can't risk working with an amateur. We, at Towing Truck Sydney, are a team of experienced professionals and expert towing operators.
For years, we have been leaving a mark with our superior services and professional aesthetics. And having served a plethora of satisfied customers and delivering their packages safely, we have nurtured ourselves to be the best.
When you think of container towing, you want a towing professional. Someone, who can handle heavy, oversized containers, can transport and delivery them to the designated location. And someone that can promise reliable and on-time service. We have ensured that you get it all with us.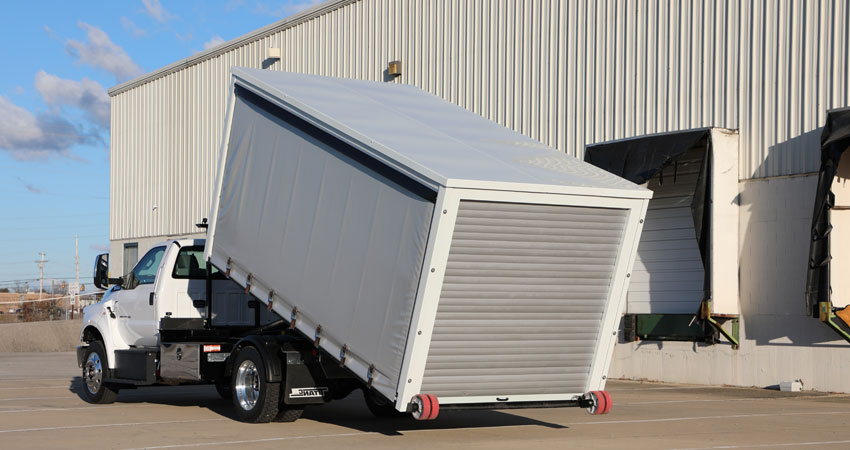 How have we structured our services for our customers?
At Towing Truck, we believe that customer satisfaction, safe and on-time transportation of the package is key to a successful towing landscape. And, to curate a delightful and top-notch experience for our customers, our towing company is constantly working to be at our best.
Towing Truck's huge fleet of tow trucks, tilt trays, loaders, and other towing machinery is continuously on the run, making it easily available to all our customers within no time.
All of our trucks and towing equipment are operated by trained and highly experienced professionals. We ensure that our team is skilled in all sorts of towing scenarios and have hands-on experience of the latest machinery and techniques. Also, most of our drivers have worked across various segments of towing, making them the best suited to handle the big loads like your containers.
All of the tools and machinery used for container towing service are regularly inspected and follow rigorous maintenance routines, to ensure that you have a seamless and safe towing experience.
To meet the modern needs of the modern world, our fleet is equipped with modern towing gear and is operated by license and certified professionals.
We understand our customers, and we know that every customer has a unique towing request. And, so to fulfill your needs, and find you the best match for your cargo, we have carefully curated our container towing packages.
How can you get our towing service?
When you choose to tow with Towing Truck, you choose to move with the best container towing Sydney. And, you opt to get the best in class logistics experience. Planning logistics and taking care of towing can be exhausting and cumbersome. But, you don't have to worry about it, when you do it with us.
Doesn't matter what you want to tow, where you want to take it, or how big it is, we'll handle it for you. If you are looking for shipping container towing, simply get in touch with our customer service team and hare your towing details.
Based on your needs, we can customize your quote and schedule a towing service for pickup and delivery.
Another great thing about choosing Towing Truck for your container towing needs is that you get the most competitive prices and towing packages customized specially for you.
Towing Truck Sydney is one of the most prominent and customer-preferred towing services in Sydney. From small to big, from regular to specialized, we offer a wide of towing options and packages for the varied needs of your customers. Working with a team of skilled and friendly professionals and superior towing gear, we continue to offer our finest towing services. At Towing Truck, you get moving your packages with safety, reliability, and trust at its best.