Exotic cars need expert towing solutions
When you own an exotic car, it is you just can't resist the idea of going out for a drive. Or to take your ride outside the city to experience its true thrill. Be it a luxurious sedan, an enthralling sports car, or an adventurous off-roader, you got to take it out for a ride.
Like any other vehicle, these exotic cars can throw tantrum and breakdown too. But, when they do that at the wrong place or at the wrong time, you might be left stranded on the road waiting for help. When it comes to dealing with an exotic car, you definitely can leave it on the road, or trust an amateur to fix it.
But, you don't have to get worried, as Towing Truck Sydney is ready and equipped to take special care of your car, in case of the unexpected.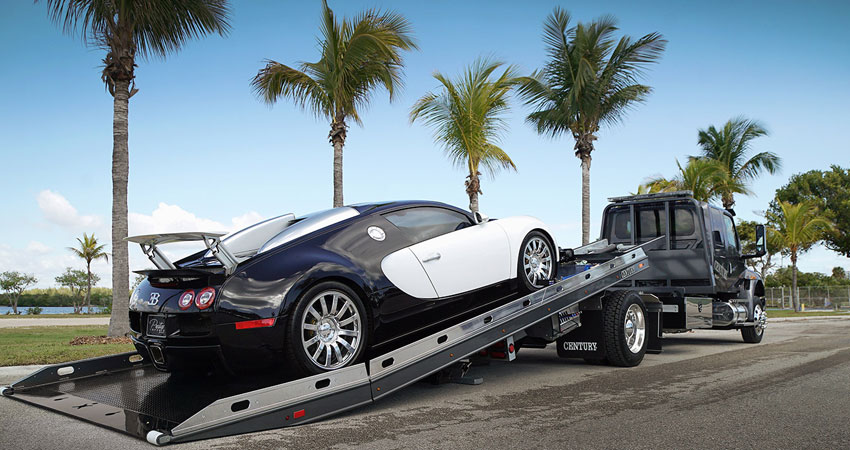 How is exotic towing different?
When you think of towing or transporting an exotic car, it is a way different from the usual towing methods. For exotic towing, you need special tools and towing gear that is compatible with the vehicle. Most sports cars and luxurious sedans have low ground clearances, and it is not at all possible to tow or load them onto the towing trucks used for general towing Sydney.
Furthermore, you need specialized tools and trained operators who have the know-how of these special cars. You cannot trust an amateur or someone unaware of these vehicles to handle them. Also, when you tow such a prestigious car, one has to pay close attention to the safety of the vehicle and ensure that it is secured and locked on to the truck before towing.
Why should you opt for exotic car towing with Towing Truck?
We at Towing Truck as experts at towing and roadside assistance. If you ever find yourself dealing with a broken down, just reach out to Towing Truck, and we'll be right there to sort things out for you.
Be it heavy-duty off-road trucks, low-ride luxury cars, or loud and speedy supercars, we have special gear to handle them all. We have specialized towing trucks, tools, and skilled operators who would carefully tend to your car. We use best in class machinery and tow trucks for the best-in-class cars.
We use exclusively designed low profile tilt trucks and flatbed trucks for low ground clearance vehicles. And specialized heavy towing equipment for your adventure beasts. With Towing Truck, you can also avail customized roadside assistance services like fuel refills, tire changing, accident recovery, and lots more.
Another great reason to choose Towing Truck is our attractive prices. We don't price our exotic car services too high, just because they are pricey cars. Our services are priced based on the services used and can be customized based on customer needs. At Towing Truck, the team believes in pleasing customer experience and offering reliable services.
Get in touch to avail our services
Are you looking for someone who can after your high-performance car? Are you stuck on the roadside but can't find the right roadside assistance?
Doesn't matter what's your need, if you are looking for exotic car towing Sydney, just call in our customer service at Towing Truck Sydney. Share the details of your vehicle with the executive, so that we can arrange for the right tools and truck for your special car.
Who are we? We are Towing Truck, the leading and trusted towing service company from Sydney. Working with a team of highly trained professionals and best-in-class towing gear, we offer a wide range of towing solutions and roadside assistance services. If your car has been in an accident, or you have a flat tire. With Towing Truck, no hassle, no worry, just safe and convenient towing.