When you are dealing with big trucks, just call Towing Truck
For working with heavy machinery and big trucks you need the right people and skills. When it comes to towing heavy loads like trucks, coaches, and industrial machines, it isn't as simple as moving a car. Here at Towing Sydney, we have got the trained operators that specialize in heavy lifting and operating larger vehicles. We offer a wide range of truck towing service for the varied needs of our customers.
* Medium and large truck towing

Got a truck break down during delivery runs, or something went wrong with the engine? Or if you need your trucks to be moved from one facility to another? We can help you with recovery and simplify your shipping troubles with our truck towing fleet to and from your locations of choice.

* Accident recovery and transport

If your truck or heavy machine has been in an accident, and you are in need of roadside assistance for recovery, our heavy-duty trucks and recovery machinery is available at your service. Our professionals can assist with recovery and transport the vehicles to the workshop or your station. We ensure to provide the right support and quick response to our customers in need.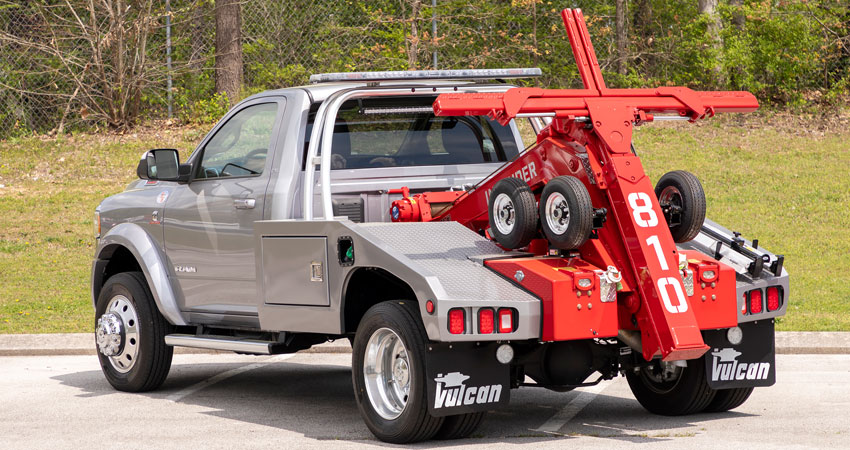 Benefits of working with us
We, at Towing Truck Sydney, focus on our customers and their needs. Our team puts in great effort to make the customer experience special and better than any other tow truck company out there. For us, safety and reliability are the two most important elements of services and we thrive at keeping them at the best of their levels.
* At Towing Truck, you get a team of professional operators with years of hands-on experience with heavy machinery and towing services.
* We put in great efforts in training our team in safety regulations, modern towing techniques and latest technologies.
* Our towing and recovery fleet is equipped with all sorts of modern accessories and equipment that makes the job easier for our operators and also safe and smooth for our customers.
* Each of towing apparatus undergoes strict monitoring and maintenance cycles, to ensure risk-free towing and minimize chances for operational damages.
* Here at Towing Truck, we don't compromise with quality and safety. And so, we follow proper regulations and use specialized towing mechanisms to handle different kinds of loads and machines.
* With a large fleet and a great team experienced professionals, we are always ready to serve our customers and provide rapid dispatch and reliable service.
* The roads are unpredictable and so can be our customer's needs. So, you can get in touch with our customer service and subscribe to our services 24/7.
* When it comes to rates, we offer great deals and compelling tow truck cost quotes to our customers, making sure they get the best of our services for the best prices.
* For any kind of towing service, accident recovery or short-distance transport, we offer complete transport solutions. Our fleet comprises of a diverse range of vehicles equipped modern tools and towing trucks that you might need for your pickup and drop.
How can you book our service?
Has your vehicle been in an accident, or are you looking for roadside assistance, call the customer service at Towing Truck Sydney. You can share the details about your vehicle and the services you are looking for. Our executive will share a quote for our services and we can dispatch our tow truck for pickup. In case of an accident, there would be some additional formalities, to authorize our operators to take recover and transport your truck to the intended destination.
If you are looking to move your trucks/machines to a new place, you can schedule a pickup with us. Just call in our service team and let them know our requirements. Be it a single shipment or a complete lot, we can give an instant quote that meets your needs and budget. Our team can schedule and plan your pickup and delivery to the new destination with easy tracking. With Towing Truck, you get reliable service with safe and professional delivery.
Know more about us
We are Towing Truck, a customer's favorite towing company based out Sydney. With years of experience and service, we have grown to be one of the best-rated truck towing Sydney agency. With the best in class services and delightfully affordable packages, our entire fleet is here to assist you with your truck troubles and transportation facilities.
Apart from heavy machine and truck towing, we also specialize in accident recovery, roadside assistance services, and light motor vehicle towing. From small cars to big 4 tonne monsters, we can carry all, we can ship them all.
If you are looking to plan a ship, or just want to know more about our services and packages, our customer service team will be happy to schedule a tow truck Sydney and answer your queries.