Guidelines to change a Flat tyre
As soon as you hear a suspicious noise outside your vehicle, your internal alarm goes off instantly. Your car has a problem and you will have to reveal your garage soul. When you are struggling with so many scary thoughts like How to change a tyre, what to do when the one is deflated etc. flat tyre assistance Sydney is the best service you should choose.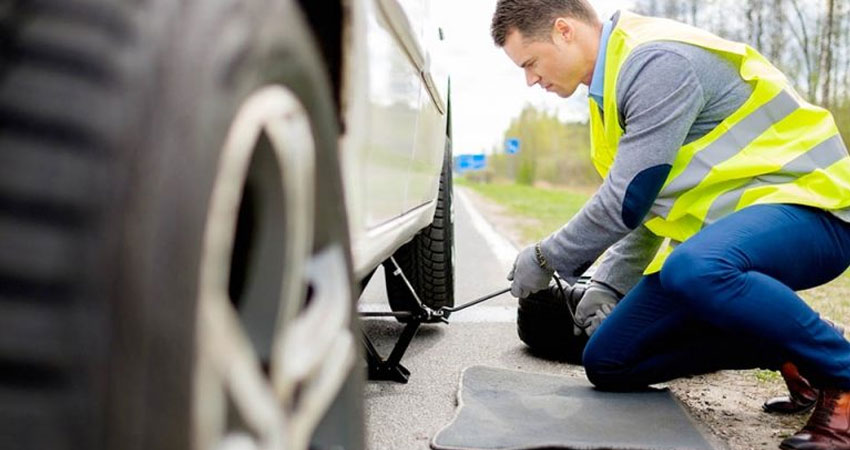 What do you need to change a wheel?
Before you roll up your sleeves and turn for roadside flat tyre repair, make sure you have a spare tyre in your trunk. If you do not have one also, the service provided by the experts will help you resolve the issue. If you do have a spare tyre to replace your flat tyre, all you need is a jack, an adjustable wrench, and the owner's manual for your car.
How to change a flat tyre as suggested by roadside tyre assistance
The ideal would also be to have a pair of gloves, a flashlight and something to protect you from the rain (because it will necessarily rain the day you have to change your flat tyre). And if you are super organized, also include in your kit "things you must have in your trunk" wheel chocks and a small piece of wood to stabilize the jack. Do call for help or connect with your local towing services Sydney in case of need
How long to change a wheel?
Make sure you are safe
Most important of all tips – stop in a safe place. As soon as you realize that your tyre is a flat, park. Driving with a punctured tyre can severely damage the rim of your wheel, and especially endanger you. In such a case all you need is call emergency tyre change. They are available 24×7 with GPS enabled technology to track your location and reach you within no time.
Make sure you find a place to park safely for a longer period than a standard stop. Parking would be perfect, but a wide aisle can also do the trick. Slow down, park, and be as visible as you and your car. Turn on your hazard lights, put on your yellow vest, and place the triangle about 30 meters from your vehicle to signal your presence.
Secure the car
The flat tyre assistance service, you should apply your hand brake and place the wheel chocks. If you do not have any available, do not hesitate to put stones or sticks in front of your wheels to prevent your car from moving during the operation. If the punctured wheel has a hubcap, it's time to remove it. To do this, use the flat end of your adjustable wrench. If this technique doesn't work, use your car's owner's manual: you should find all the information you need to remove the hubcap tightening nuts.
And now let's get down to business. Loosen the nuts by turning them counter-clockwise using your wrench. If they resist, it's normal! Do not hesitate to force. But beware, you only need to loosen them. You will remove them completely when removing the punctured tyre.
Once this is done, take your jack and place it under your car. The actual place to put it is usually under the vehicle chassis, along with the flat tyre. To be absolutely sure of the exact place where to put the jack, do not hesitate to take your user manual, you will find the answer there. Once the jack is perfectly maintained, raise your car until the punctured tyre is about 6 inches off the ground.
You can now completely lower your vehicle, remove the jack, and make sure you have everything back – The key, the jack, the wheel chocks, and everything you have removed or used. Store everything in your trunk! If you are not prepared beforehand, you can always seek help from flat tyre replacement services.
Take care of your car!
Knowing how to react when faced with a flat tyre is very reassuring. But do not forget to maintain your vehicle regularly by constantly having your tyres correctly inflated and by regularly checking their pressure.