Running out of fuel? Call trusted out of fuel recovery service in Sydney.
It's excessively frustrating for an individual when he/she realizes sudden the car is running out of fuel and there is no nearby place to refill it. At that time you just stuck on the road with empty hands, and you just want to break everything in your anger. It is something that you can't handle, but it can happen to all of us anytime. Luckily, you have out of fuel recovery towing services to help you out.
Running out of fuel is not only the concern but sometimes people use the wrong fuel in the car that can be dangerous for your car engine and one's life too. So, whatever your problem with fuel, you just call out of fuel recovery service. They will help you to out of this difficult situation shortly. When you call professionals they take little time to reach your spot and ensure your car is in the best condition to go longer safely.
On the marketplace, there are countless fuel recovery services are available, but hiring a trustworthy company that really pays you worth is really important. That's why with us, you do not need to worry about stuck on roads due to fuel. Our emergency services and towing Sydney provide you with superb returns. We have a team of professionals who have complete knowledge about fuel and handling the situation.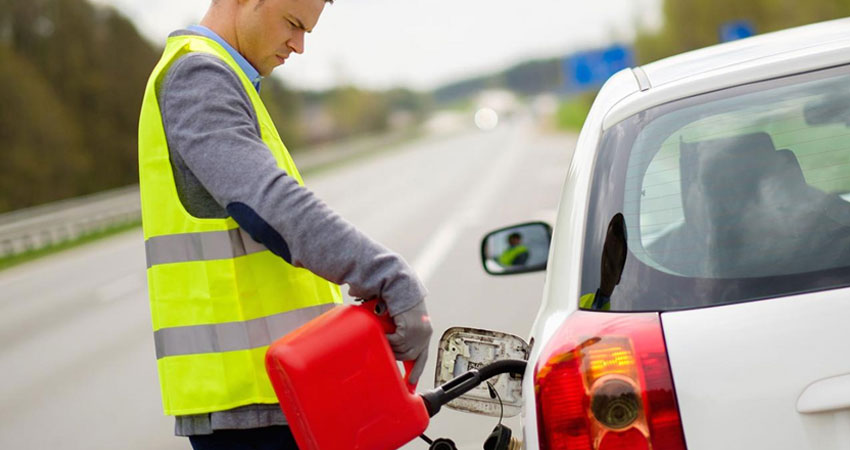 What you should do when you stuck in this situation? 
If you are finding yourself the car is running out of fuel, then there are few tips you can do to save your fuel.
Use Google maps
One of the wittiest things you can do to save car fuel is the use of Google maps to keep an eye on traffic. If you are seeing the traffic is huge in upcoming routes, you can skip those roads because the frequent start-stop car consumes fuel rapidly.
Go with ease
Your ultimate goal is to save fuel, so the next thing you can do is stimulating and changing gears gently. Make sure to keep your tachometer needle below the 2500rpm. This can help the engine to run smoothly and avoid the unnecessary burning of fuel.
Limit air-conditioned use in the car
The air-conditioned puts a heavy load on the engine and burn lots of fuel. When you are out of fuel, stop using an air conditioner, and save fuel. In most cases around 15-20% of fuel burn due to air-conditioner.
These tricks can help you for some time or can you reached the destination if you have enough fuel. But if there is no drop left then call roadside fuel recovery Sydney. We are the leading and most trusted fuel recovery company in Sydney for all auto owners to the car owners.
Our firm can give you top-notch out of fuel recovery services that will be safe, best, and reliable. We only charge with fuel expenses and to reach your spot. The ultimate goal of our towing company is to deliver 100% satisfaction to our clients when they need us. Call now!